Published On
Virat Kohli and other Indian players get first shot of Covid-19 Vaccination
Virat Kohli posted a photo of himself receiving a COVID-19 vaccine, urging others to get vaccinated "as soon as possible."Other players who took vaccination are Ishant, Dhawan, Pujara, Shikha, Umesh, and Rahane.
Author :
Sheetal J Bhalla
Virat Kohli, Ajinkya Rahane, Shikhar Dhawan, Ishant Sharma, Umesh Yadav, Cheteshwar Pujara, and Shikha Pandey are among the Indian cricketers who have received the first dose of Covid-19 vaccine.

India's top cricketers are among many athletes in the world who have begun obtaining vaccinations, including those who have qualified for the Tokyo Olympics, after the Indian government opened the vaccination campaign to those aged 18 and above on May 1.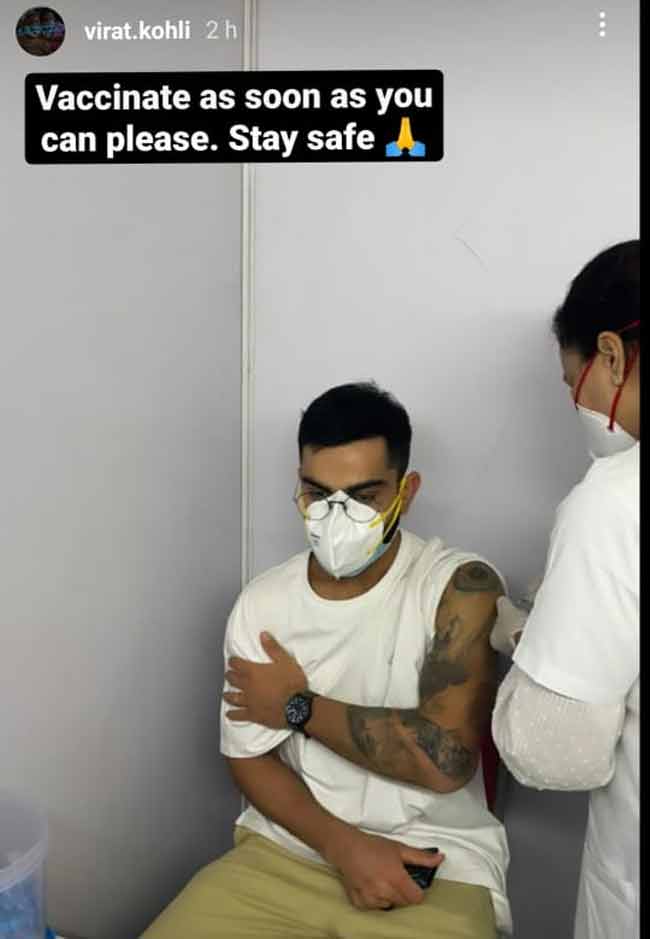 While Kohli, who now resides in Mumbai, shared a photo on Instagram, Ishant and his wife, Pratima Singh, also shared a selfie in front of a vaccination centre.

Ishant expressed himself on Twitter after taking vaccination,"Thankful for this and grateful for all the essential workers.Happy to see the smooth running of the facility & management .Let's all get vaccinated at the earliest."

Also Read: England vs Sri Lanka 2021: 2 Sri Lankan players test positive for Coronavirus
The Indian captain also thanked the frontline staff on Sunday for putting their "lives on the line" to save others.

"I have nothing but gratitude for all the healthcare and frontline workers, they put their lives at risk to save ours, for this we are in awe of their spirit and dedication," Kohli tweeted.

The announcement of getting first jab of vaccination comes only a week after the BCCI was forced to postpone the IPL 2021 due to several cases of Covid infections affecting various teams. The Indian men's and women's teams will travel to the United Kingdom on a charter flight on June 2.