Vodafone Masslayoff: Why British telecom company is firing its 11,000 employees? Know reason
Vodafone's new chief executive Margherita Della Valle the company announced key strategic plans for the Group and the decision to mass layoff was taken after the company's FY23 performance has not been good enough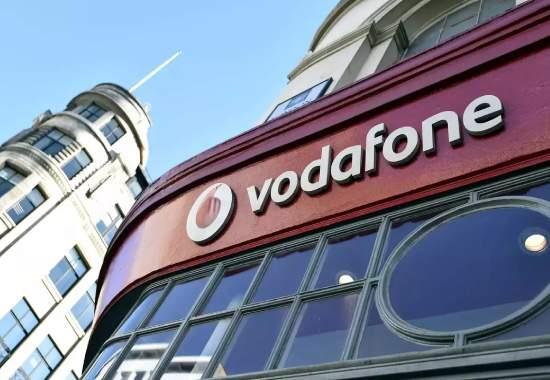 -

While the sword of recession is looming over most of the countries in the world except India as per the World of Statistics index, the latest company to announce mass layoff is British multinational telecommunications company Vodafone. As per British media reports, Vodafone will fire its 11,000 employees over a time period of 3 years. Vodafone mass layoff is said to be the biggest in the telecom sector and it will majorly affect people of the United Kingdom working in the company. While most of the companies have announced mass layoffs citing cost-cutting, post-pandemic effect, and the threat of recession, Vodafone has come up with its own reasons. Now, the question arises why Vodafone is firing its 11,000 employees. Vodafone mass layoff reason is turning out to be the most asked question on social media as well as Google as thousands of jobs are at stake, therefore the company's new chief executive Margherita Della Valle has pointed out some facts related to the shocking new development. To know Vodafone mass layoff reason continue reading-

Vodafone mass layoff reason

As per Vodafone's new chief executive Margherita Della Valle the company announced key strategic plans for the Group and the decision to mass layoff was taken after the company's FY23 performance has not been good enough. Highlighting Vodafone's FY2023 performance, Margherita Della Valle pointed hat the company's focus will shift to some changes that include, '11,000 role reductions planned over three years'."I am announcing my plans for Vodafone. Our performance has not been good enough."

Della Valle further stated that in order to bring Vodafone back to the track, the company will now be focused around three priorities- 'Customers, Simplicity, and Growth'.

Indian-origin candidates in race for Toronto's Mayoral elections

"We will simplify our organisation, cutting out complexity to regain our competitiveness. We will reallocate resources to deliver the quality service our customers expect and drive further growth from the unique position of Vodafone Business." To achieve simplicity, she said, "11,000 role reductions planned over three years, with both HQ and local markets simplification," she said adding, "We will be a leaner and simpler organisation, to increase our commercial agility and free up resources."

For the unversed, the British telecom company reported a slowdown in Financial Year 2023. Vodafone's revenue increased by 0.3% to €45.7 billion driven by growth in Africa and higher equipment sales. However, offset by lower European service revenue and adverse exchange rate movements.

It is pertinent to mention here that 2023 has already witnessed multiple mass layoffs in tech sectors. Irony is job finding website and social media, LinkedIn itself announced a mass layoff. Apart from LinkedIn, companies like Amazon, Twitter, Meta, Microsoft, and even Apple announced mass layoffs. Coming to Britain, the country is reeling under economic slowdown, inflation, and even recession. Due to the economic meltdown in Britain, it saw Rishi Sunak becoming the new Prime Minister of England.