Published On
Weight loss: Know Malaika Arora's SECRET that helps burning calories post workouts
Malaika was seen sporting a set of ankle weights on her legs while wearing a matching orange sports bra and track pants, which is a popular fitness accessory.
Author :
Sheetal J Bhalla
Despite being in her late 40s, Malaika Arora might easily be confused for someone in her 20s or 30s. The model and actress is unquestionably one of the industry's fittest figures, yet her fitness secrets are incredibly easy. The 47-year-old, who is frequently photographed outside of the gym, was recently spotted sporting an intriguing fitness item that helps you burn calories long after you've finished your workout!

Malaika was seen sporting a set of ankle weights on her legs while wearing a matching orange sports bra and track pants, which is a popular fitness accessory.
It's worn by many celebrities, and fitness experts say that wearing such wearable weights may help weight watchers lose weight. Do you want to know how it can help you lose weight? We'll tell you all there is to know about it.


1. What are ankle weights? How can it help you?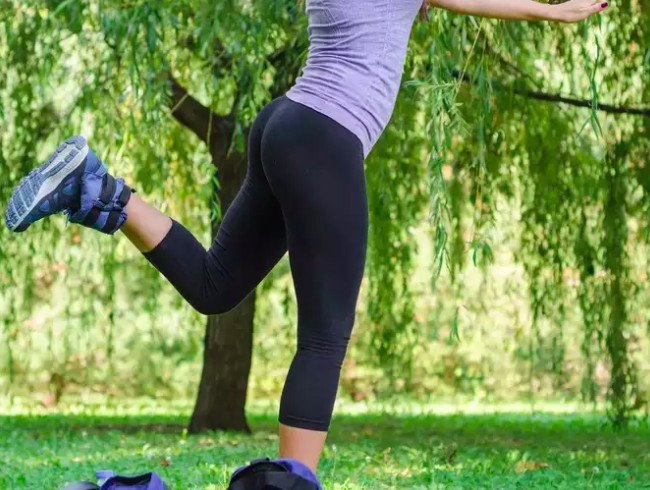 Ankle weights are a form of exercise equipment that is often used by gym-goers and sportsmen to enhance calorie burning after a workout. Weighted vests are another sort of item that serves a similar purpose.

While such gadgets and exercise equipment might help you burn fat and calories, experts claim that include weights in your workout can combine the benefits of strength training and cardio in one go, doubling your results.

These accessories can also be utilised to increase the intensity and effects of fundamental exercises or home workouts, resulting in greater results.

2. How does it promote weight loss?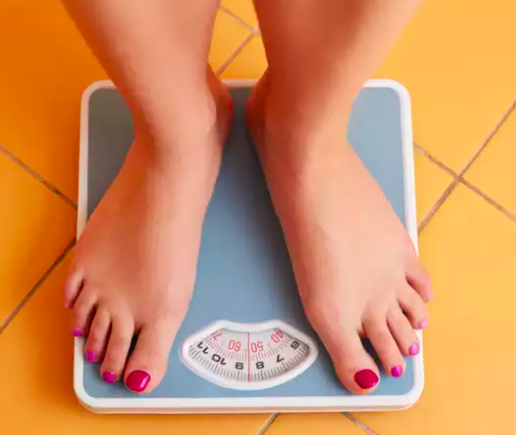 While weighted equipment aids in calorie burning, it also raises the metabolic cost of any given activity, i.e. the amount of energy consumed during an exercise or activity. While it is critical to burn more calories (use up more energy) than you consume in order to lose weight, adding ankle weights or weighted vests to your regular workout regimen will help you burn more calories than you would otherwise.

It's a simple technique to increase the difficulty of leg-lifting workouts. Because of the extra weight, they may be utilised to make aerobic workouts more difficult.
Ankle weights, which are attached to your body, can force your muscles to work harder than usual during a workout. You may tone up your muscles and burn calories more effectively in this method.

Not to mention that, in addition to speeding up the weight reduction process, lifting weights may enhance general fitness and help you perform better. They've also been investigated for their ability to boost fat burning and lower the risk of cardiovascular disease.


3. What are the best exercises to use it with?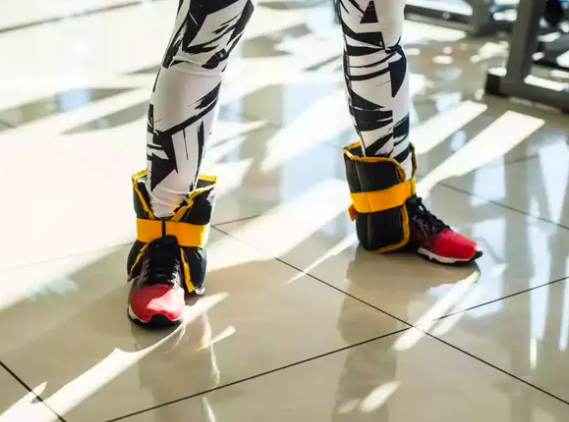 Although utilising ankle weights can improve most fundamental workouts, the best results are shown when they are used in conjunction with basic cardio-aerobic activities such as walking, jogging, running, and jumping jacks. Furthermore, when paired with strength training activities such as squats, lunges, crunches, and other controlled motions, it can increase fat burning.



4. How much weight can you use?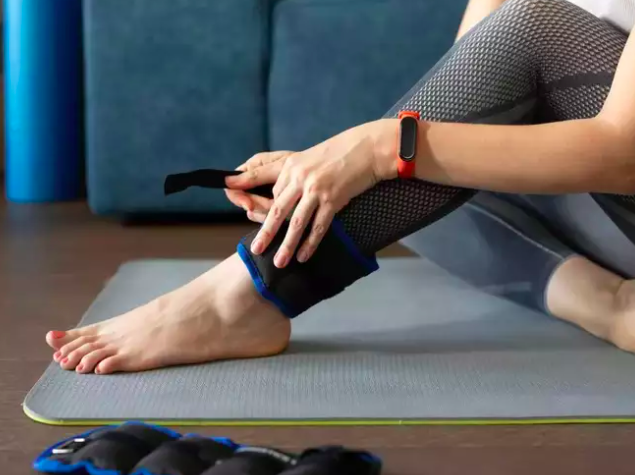 The majority of average-weighted strap-on equipment falls into the 0.5-1 kilo range. Experts recommend that ankle weights be worn routinely throughout workouts to promote mobility, and that the ankle weight be 1-2 percent of your body weight for the optimum benefits and faster calorie burning.

In order to avoid injuries and sprains, the weight of the ankle weights or vests should be progressively raised.

5. Are there any disadvantages?






Ankle weights are best employed by individuals who are experienced working out and like controlled movements. If you're new to training or don't do it on a regular basis, utilising ankle weights incorrectly or without contacting a trainer might risk your fitness. It's also crucial to avoid overdoing it when it comes to exercise, as this may put a lot of strain on your muscles. Increase the weights gradually, and no more than 3% of your body weight should be lifted. Remember that if you use them improperly or carelessly, you may end up doing more damage than good.