What is Long-Term Care for Dementia Patients in Assisted Living Facilities?
Are assisted living facilities something you should consider for a loved one who is experiencing dementia? What to expect.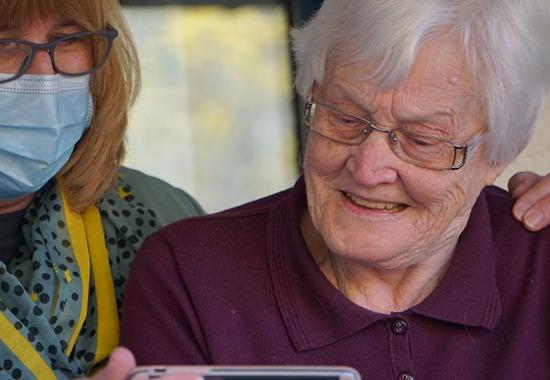 -

Finding the right care for a patient living with dementia in Canberra can be difficult. The condition isn't easy, and it's important that there are experienced professionals who can provide the right amount of care on a daily basis. Every individual has a different experience with their condition, and it's often decided that assisted living facilities are the best option when it comes to long-term care. Not only are the needs of the patient taken care of but there is specialized care being provided when necessary, which often isn't possible by loved ones due to other responsibilities.

If you're considering an assisted living facility, it would be a good idea to learn about the different types of care that are provided there. As everyone will be affected by their dementia differently, it's important to have a variety of care plans available.

What to expect at an assisted living facility

Maintaining independence

Dementia can be a daunting experience at times, and having to give up independence on top of that isn't always the best option. Not everyone wants to live in a communal home, even when they're struggling to take care of their daily responsibilities, which is why assisted living can be a great alternative. While it's not the same as remaining in your home, it helps patients to maintain a level of independence, without giving up everything all at once - while still receiving a level of care that's necessary.

Individualized care

As mentioned before, every patient is different, which means that the needs of each patient is different. When living at an assisted living facility, dementia patients will be provided the care that is needed by them, specifically for them. This helps to ensure that all of their needs are taken care of, and no special needs are neglected while they are living there.

Cognitive practice

Trained and experienced dementia carers in Canberra will treat patients with various different cognitive and memory practices, which help to stimulate the brain while being a fun activity at the same time. Your loved ones will be taken care of, and entertained while living at an assisted living facility, which is often something that family caregivers are unable to keep up with. Everyone has their own lives to live, and you shouldn't have to give it up to be a primary caregiver - especially when there are trained professionals ready and waiting.

Nearby peers

While not the same as a standard care home, assisted living facilities will often have many patients experiencing similar conditions. This can help to provide a sense of community, in what would usually be quite an isolating experience. Day-to-day life can be much more interesting and fun when surrounded by people who can empathize with your condition.

Safer living conditions

Oftentimes it can be difficult to be there for your loved ones 24/7, and it would be an unreasonable ask. However, patients who are experiencing dementia may often put themselves at risk, even when performing simple tasks. That's not something that you would be able to prevent, which is why assisted living facilities are often a better option when considering the safety of your loved ones.

Patients will not have to cook for themselves, so the risk of fire and other complications that may happen when handling simple daily responsibilities are removed from the equation. Sometimes patients experiencing dementia may also develop aggressive tendencies that are unpredictable, and that's often not something that family carers can handle. With the help of trained professionals, these tendencies are much easier to handle, and there's far less risk of anyone getting hurt.

What else should you consider?

The move could be distressing

As mentioned before, living with dementia can be a very daunting experience, and moving to an assisted living facility could be both confusing and distressing at first. It may take some patients a little longer to settle in, making the transition a little less smooth. This can affect their condition in a negative way, and may not always be the best option.

Can be more expensive

If you're caring for your loved one with dementia, it could turn out to be cheaper than having them live in an assisted living facility. Even so, it's not often a safe idea to provide the care yourself, as you would be putting yourself and your loved one at risk if there was ever something that you weren't prepared to handle.