What is TruthGPT? Elon Musk announces 'Safer' competitor of ChatGPT, BARD & GPT-3
Elon Musk stated that he is considering creating a brand-new ChatGPT alternative- TruthGPT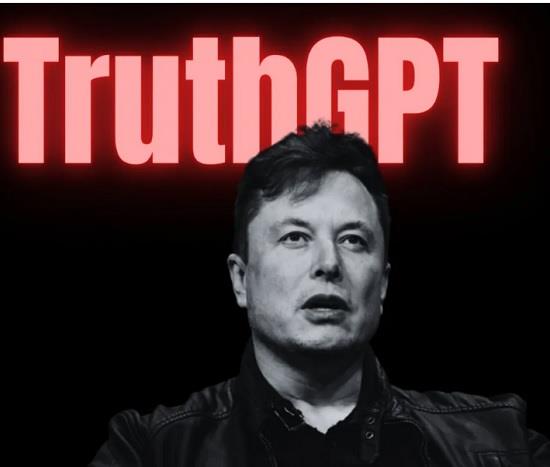 -

Twitter Boss and Tesla Co-Founder Elon Musk has joined the rape of Open AI and has announced that he is working on a brand new ChatGPT alternative- TruthGPT. Yes! you heard it right. Elon Musk who has always remained vocal and critical on how dangerous an AI could be, has taken the matter into his own hands and vowed to develop a much safer ChatGPT rival- TruthGPT. Elon Musk, ex-OpenAI founder, in an interview with Fox recently laid out his detail plan for developing TruthGPT. Now, the question arises what if TruthGPT and how will it be different than ChatGPT and other open AI chatbots like Bard, GPT-3, and more? Below is what Elon Musk answered in an interview-

What is TruthGPT?

Elon Musk stated that he is considering creating a brand-new ChatGPT alternative. Calling it TruthGPT, Musk claims that the new AI creation will 'hopefully do more good than harm.' Elon mentioned that TruthGPT will be a "maximum truth-seeking AI that will try to understand the nature of the universe." Elon also expressed his hopes that an AI that understands the universe will realize the role of humans in it and as such won't annihilate humans. The Tesla founder's decision stems from his understanding that the current AI market is unsafe and heavily controlled. According to Musk, OpenAI is a close-sourced company with Microsoft having a big say in it if not total control. Elon Musk also mentioned that OpenAI's chatbot is being trained to be "politically correct," which is not how it should be. He also brings to light his general fear of AI and he doesn't know if it's going in the right direction.

Is is pertinent to mention here that TruthGPT is not in the developing phase as of now. The general gist of Elon's quotes on TruthGPT indicates that the ChatGPT alternative might not exist at all and is just a concept for now. However, as time passes and the AI race increases, this just might change. Knowing Elon Musk, TruthGPT will soon become the truth anyway.

Google, Microsoft, China and more already in Open AI Chatbot race

It is pertinent to mention here that multiple countries around the world are developing their own open-sourced chatbots based on AI including China. A few months back, a report suggested that a day after Google unveiled its ChatGPT rival named 'Bard', China's Baidu was quoted that it will finish internal testing of a ChatGPT-style project named "Ernie Bot" in March. . As soon as China's Ernie Bot was announced, the Hong Kong-listed shares of search engine giant Baidu skyrocketed by 15.3%. Baidu inits statement said- Ernie, or 'Enhanced Representation via Knowledge Integration,' is a huge AI-powered language model that was presented in 2019 and has steadily developed to be capable of activities such as language interpretation, language production, and text-to-image generation.

Coming to Bard, Google a few months back unveiled its ChatGPT rival that leverages LaMDA (Language Model for Dialogue Applications), Google's own language model. Described by Google's CEO Pichai as an 'important next step in our AI journey,' Bard, according to the CEO, 'seeks to combine the breadth of the world's knowledge with the power, intelligence and creativity of our large language models.' In layman's language, Google Bard is an AI-powered chatbot that can offer answers to many queries in a conversational way -- similar to ChatGPT. As per the blog shared by Google, Bard draws on information from the web to provide fresh, high-quality responses.

What is Bard? How Google's chatbot is different from Microsoft-backed ChatGPT? Explained

Since its launch, OpenAI's ChatGPT has practically catapulted across the global AI landscape. The AI chatbot is capable of almost anything imaginable and is even better due to the new GPT-4 language model. However, it is not free from competition from other companies. Most notably, Ex-OpenAI founder Elon Musk has stated that he is working on a brand new ChatGPT alternative — TruthGPT. Let's check out the details here.