Published On
What Unites Fans Of Cricket Around The World In A Fantasy Game?
Fantasy cricket is played online by millions of players all around the world making it the most trending piece and set of entertainment around the globe Author :
Sukhdev Singh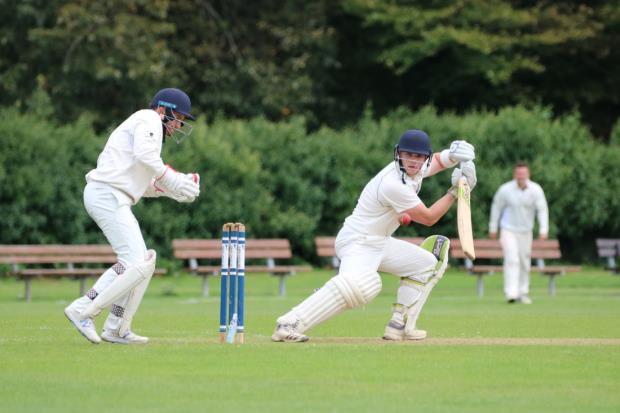 If you enjoy cricket, you've probably heard of fantasy cricket. It is the ideal environment for cricket fans who can create their squads, follow the information, make adjustments to the team, and take part in different tournaments via the platform. We are all aware that fantasy cricket has grown to be one of the most played online games. The IPL's influence, the rise in smartphones and affordable mobile data, the market for mobile games, and other variables can all be credited.
It also goes without saying that games bring together cricket fans from all around the world. Fantasy cricket is played online by millions of players all around the world, and with just a few clicks, they can access a wealth of information, including teams, games, and players. All that is required to play fantasy cricket is to select the top 11 players based on their present form and observe how they execute in the actual game.
Fantasy Cricket Gives Fans The Opportunity To Win Monetary Prizes
Because of all the benefits it provides, online fantasy cricket is gaining a significant following. It is the easiest and most genuine approach to winning cash rewards while enjoying wonderful entertainment. What could be better than getting rewarded to do what you love? As a result, it has been very exciting for cricket fans not just in India but all across the world. The possibility of winning cash rewards is undoubtedly the biggest benefit of fantasy cricket, however, there are other benefits as well. One can enjoy a fantasy cricket game online in their leisure time. Everyone who plays fantasy cricket has the same possibilities. They receive the same number of credit points regardless of their age group. It ensures an open playing field without any restrictions.
Fantasy Cricket Brings Different Leagues Under One Platform
The platform of fantasy cricket connects the fans of various tournaments and leagues where the best players compete against one another. By selecting their best eleven, each fan competes against the other, and the winner, assuming their chosen players perform well in the actual game, will take the fame and glory. Fantasy cricket not only promotes positive fan interaction but also increases fan interest in currently taking place live matches.
Fantasy Cricket Provides A Platform To Brag About Cricket Expertise
In India, cricket is considered a religion. Cricket is something that people talk about, think about, and even breathe. India is recognized for its passion for the game, which can be shown in their celebration of players after they score a century or their great emotion when they don't perform well. Similarly, when it comes to supporting their favourite players, the supporters are particularly emotional. At any gathering or celebration, talk of cricket is unavoidable because the cricketers are adored. People can boast about their abilities by playing fantasy cricket. Additionally, it encourages cricket fans to connect with the sport on a new level.
Fantasy Cricket Allows Friends & Families To Virtual Connect And Enjoy
Since the pandemic shook the world, fantasy cricket has helped bring people together through virtual platforms. More people are preferring to stay inside and discover new methods to entertain themselves. A fantastic way to spend personal time with your loved ones and friends is through fantasy sports, such as fantasy cricket. All you have to do is send them an invitation via a link. While India's fantasy sports market is thriving, technology has also been an important factor. You can now put together squads with your preferred players and enjoy them performing live if you miss visiting stadiums to watch the matches.
Fantasy Cricket Is An Acceptable Form Of Entertainment
Most individuals hesitate to proceed when discussing fantasy cricket because they mistakenly believe that it is prohibited in India. The reality, though, is quite different. Fantasy cricket is legal if you use the appropriate platform. The business model of fantasy cricket unites devoted and committed cricket fans on a single platform. Here, they can discuss and trade ideas and skills, among other things. They can take a break from the real world while testing their knowledge and talents and furthermore they can also win cash rewards.