Who shot Gilberto Hernandez? Panama footballer dead at 26 in violent attack
Gilberto Hernandez was shot dead along with a group of other people by two gunmen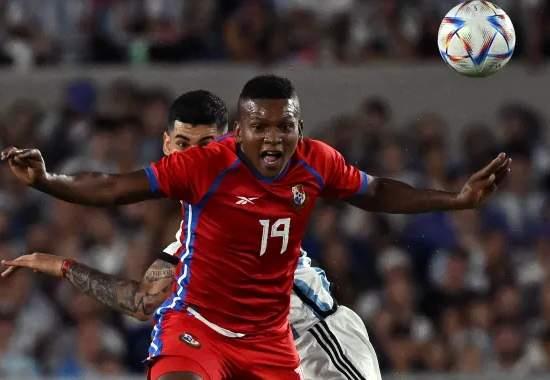 -

In a horrific development, an International footballer who plays for Panama named Gilberto Hernandez was shot dead in his home country. As per reports, Gilberto Hernandez was shot dead along with a group of other people by two gunmen. Gilberto Hernandez was only 26 years old and a defender for Panamanian champions Club Atletico Independiente.Gilberto Hernandez's death is the second in the last 6 years. Gilberto Hernandez is the second player of the Panama Football team who has been murdered in the past 6 years. Now, the question arises who killed Gilberto Hernandez or what are the developments in Gilberto Hernandez's death case? Below is what we know so far-

Who killed Gilberto Hernandez?

Well, the answer is yet to be ascertained as an investigation is going on. However, it is worth mentioning that murders in the area have been rising as two gangs battle for control of drug-smuggling routes. It is not yet known if or why Hernandez was specifically targeted. Talking about Gilberto Hernandez's murder case, reports suggest that a taxi driver was forced by two gunmen to take them to a building in Colon's Barrio Norte neighborhood on Sunday afternoon.

After reaching the spot, the gunmen fired on a group of people nearby. The two armed men fled but a suspect was arrested in a flat close to the deadly scene. Notably, Panamanian Soccer Federation Manuel Arias described Hernandez on Twitter as a professional player who sadly died for being in the wrong place at the wrong time.

Also Read: GoI Airlines en route to Sau Palo forced to make emergency landing after smoke leaves passengers choking; Video Viral

For those who are unaware, the 26-year-old footballer's death comes six years after the fatal shooting in the Colon province of midfielder Amilcar Henriquez. Amilcar Henriquez was part of the Panama team that qualified for the 2018 World Cup for the first time ever. As per reports, Colon has been an epicenter of violence in recent months, largely fuelled by its importance to the cocaine trade. A UK media report pointed out that more than 50 people have been killed this year in a city of just 40,000 inhabitants. It is pertinent to mention here that Colon is attractive for drug smugglers as it is next to the Caribbean Sea and close to the Atlantic entrance to the Panama Canal.
Panamanian international defender Gilberto Hernandez was shot dead by unidentified gunmen in the Caribbean city of Colon, police said Monday. pic.twitter.com/muVelIeOFX

— MASHEKA 🍀 (@olawale876) September 5, 2023