Why Nita Ambani resign from RIL board? Everything you need to know about Reliance's 46th AGM
On the recommendation of the RIL board, Nita Ambani has stepped down. Nita Ambani's resignation was confirmed on the occasion of 46th RIL AGM.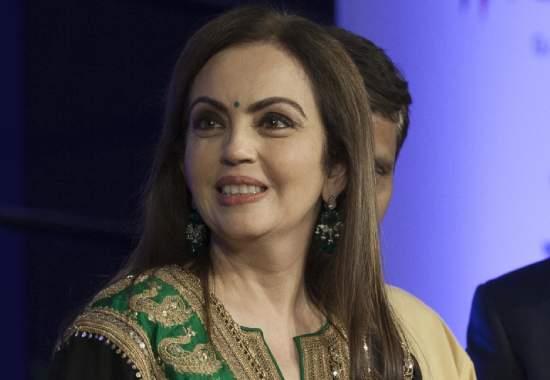 -

A major rejig was expected on Monday as the Ambanis addressed the company and the nation during the 46th Reliance Industries Ltd (RIL) Annual General Meeting (AGM). Notably, in RIL's Annual General Meeting, Mukesh Ambani's address to the nation, company, and its shareholders is customary. Generally, Mukesh Ambani's annual speech outlines the future investment plans of the oil-to-telecom giant, and therefore, stock market gurus and even the shareholders keep a close watch on RIL AGM. However, what raised everyone's eyebrows when it was announced that Nita Ambani is stepping down from RIL's Board. As per reports, on the recommendation of the RIL board, Nita Ambani has stepped down, however, Mukesh Ambani's wife will continue to serve as chairperson of Reliance Foundation. Notably, Nita Ambani's resignation came after the board reached a consensus for the appointment of Isha Ambani, Akash Ambani, and Anant Ambani to its board of directors.

An official of RIL was quoted saying, "The Board of Directors also accepted the resignation of Nita Ambani from the Board respecting her decision to devote her energies and time to guide and enable Reliance Foundation to make an even greater impact for India." It is pertinent to mention here that as the Chairperson of Reliance Foundation, Nita Ambani will attend all the RIL Board meetings as a permanent invitee to the Board.

Also Read: What is Aditya-L1 Mission? ISRO's first space-based Indian observatory mission launch date announced

What did Mukesh Ambani say during 46th RIL AGM?

As per reports, Mukesh Ambani's tenure as chairperson of RIL has been extended for 5 more years. During his address, Mukesh Ambani expressed is gratitude and said, "I shall continue to perform my duties and responsibilities as Chairman and Managing Director for five more years, with greater vigour." In his briefing, Mukesh Ambani listed out his three responsibilities for another 5 years tenure. Ambani said, "First, I shall groom and empower all the next-gen leaders at Reliance and prepare them for the challenges and opportunities of the future...Second, I shall especially mentor Akash, Isha and Anant so that they can provide collective leadership and dependably take Reliance to greater heights of growth and value in the decades ahead...Third, together with the Board and all my long-time colleagues, I shall further enrich Reliance's unique institutional culture, which has sustained your company's perpetual and exponential growth."