Anushka Sharma and Virat Kohli have been mocked by fans for being one of the most popular couples in tinsel town.Even their industry peers aren't beyond a little leg-pulling now and then. When Anushka visited the sets of India's Got Talent 8 to promote her film Zero in 2018, Karan Zohar teased her by calling her "Desh ki bahu" (daughter-in-law of the country).





Karan can be seen asking Anushka and Katrina Kaif questions about their Zero co-star Shah Rukh Khan in a video released by a fan page. Katrina was quick to respond when he asked the actresses to name a line from one of Khan's renowned songs. During the second question, though, Anushka began singing before Katrina had a chance to respond.

Katrina may be heard responding, "Mauka nahi mila (I did not even get a chance),"as Anushka replied, "Maine maara mauke pe chauka (I seized the opportunity). See video here.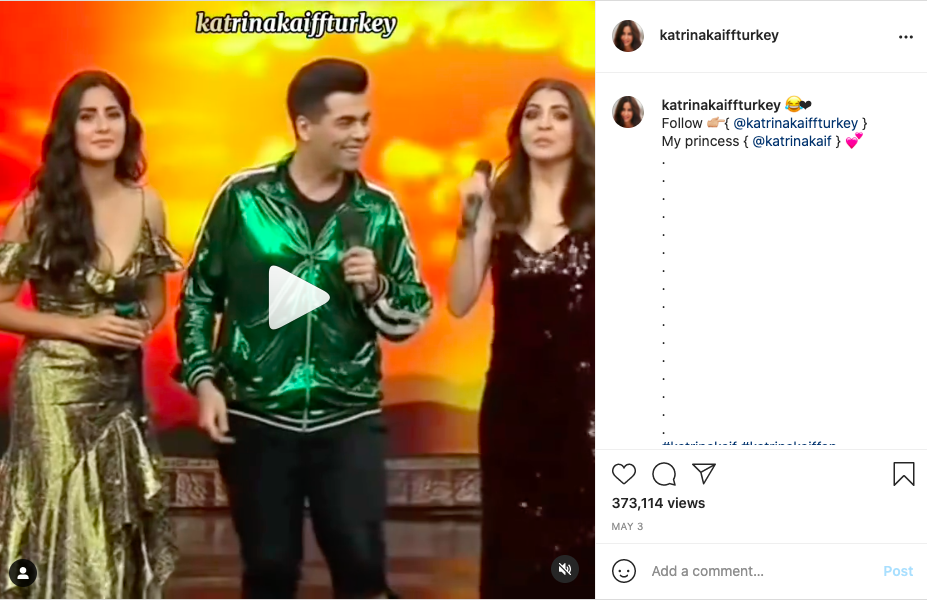 Focusing on her use of the word 'chauka,' which also refers to a cricket boundary, Karan joked with her, "Itni badi ho gayi hai meri beti, cricket ke jokes crack karne lagi hai. Aap toh desh ki bahu hain, hum kuch keh bhi nahi sakte (My girl has grown up so much, she is even cracking cricket jokes now. She is the daughter-in-law of the country, we cannot even say anything)."


Also Read: Billboard Music Awards: Priyanka Chopra set the mercury soaring in high-slit sheer gown

Anushka and Virat tied the knot in 2017 and welcomed their first child, Vamika, in January of this year. The actress returned to work soon after delivering birth, but she did not share any specifics about her next ventures. The celebrity pair has also launched a fundraising campaign to aid those affected by the deadly Covid-19 pandemic's second wave.