Published On
Apple iphone 13 sale at 21% discount ahead of iPhone 14 launch; Here's how you can buy
iPhone 13 discount sale ultimately means that Apple's phone with MRP of Rs 79,900, will be available at Rs. 62,910
Author :
Ujjwal Samrat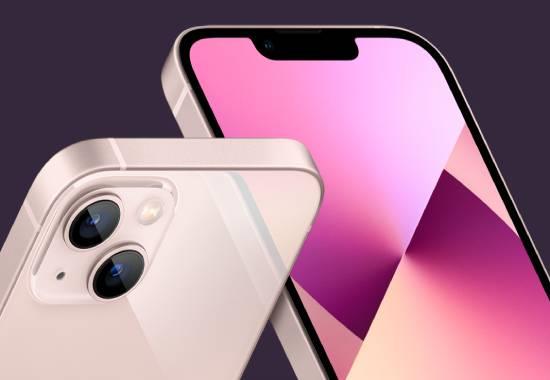 While the world is waiting for the iPhone 14 launch, multiple E-Commerce websites including Amazon is giving heavy discounts on Apple phones including iPhone 13 and iPhone 12. iPhone 13 sale at a discounted price has set the internet on the buzz with techies and phone lovers eager to know how they can buy their dream mobile at a cheap price. Ahead of the iPhone 14 launch, iPhone 13 discount 21 percent report has been spreading like a wildfire on social media. In fact, many are asking about the step-by-step procedure to follow to buy iPhone 13 at a discounted price.
Lifting the curtains from Apple iPhone 13 sale discount, Save Now Buy Later platform Multipl is offering an additional 10% discount, over and above native offers, on all Apple products purchased through the Maple website. In the step-by-step process of the Apple iPhone 13 discount sale, Customers can avail an extra 5% discount on the new to-be-launched items in the Maple store. This entails savings of up to 21% on all Apple products, including the iPhone 13.
iPhone 13 discount sale ultimately means that Apple's phone with MRP of Rs 79,900, will be available at Rs. 62,910 for Multipl customers, a whopping 21% savings on iPhone 13, which makes it the cheapest in the market. To avail this lucrative offer, customers must create a savings plan on the Multipl app. The offer will be valid for 3-12 months after the plan is created.
Apple 'Far Out' 2022: iPhone14 launches today; Expected features, design, price in India and everything you must know
iPhone 14 launch
The Apple Far Out goes live today i.e. on Wednesday. It is that time of the year when every tech junky desperately waits for, what the world's biggest tech giant for us to offer in its much-awaited annual event. The event will begin at 10.30 PM IST with the streaming set to take place for its customers and audiences miles away in different parts of the world through live streaming on Apple's websites and the company's official YouTube channel.