'1 Scooter in 90 seconds': Exploring India's Electric Vehicle Revolution & multi-billion dollar market
A detailed outlook of India's EV revolution and how the market leader Tesla is benefiting in the absence of other big players.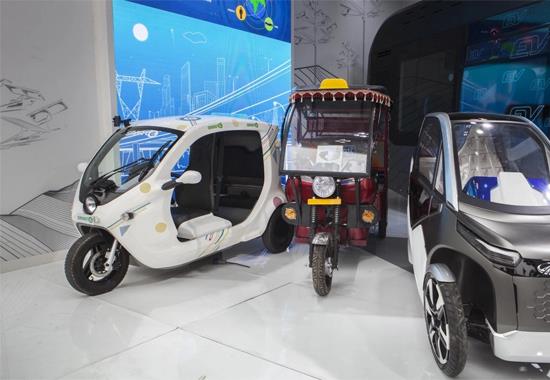 -

While India will be a developed nation by 2047 as promised by Prime Minister Narendra Modi from the historic Red Fort in New Delhi on August 15, 2023, his one more vision seems to have started rolling out i.e. net zero carbon emissions. For the unversed, PM Modi had announced that his country would adopt a net zero emissions target - by 2070. This was indeed quite a significant step for India which is the world's third largest emitter. While carbon emissions are the result of multiple factors one of them are usage of diesel & petrol-powered vehicles. To counter this, the Government of India is pushing motor companies to manufacture Electronic Vehicles or simply EV vehicles so that it helps the country achieve the net zero emission target. In fact, PM Modi during his state visit to the USA met billionaire Elon Musk during which the Tesla founder announced that his EV manufacturing motor company will soon head to India to establish a manufacturing plant and sell in the big market of India. Keeping the foreign companies aside, companies that are already in India like TATA, Honda, Hyundai, OLA, and more have started manufacturing E-vehicles and also started selling them to the public. Below is a detailed outlook of India's EV revolution and how the market leader Tesla is benefiting in the absence of other big players.

Tesla 'The Big Boss' of the EV Sector

Today (while writing), Tesla founder Elon Musk is the richest person in the world as per Forbes. Tesla, the US-based company is reportedly the only firm that sells all its cars which it manufactures. Economic power like China has already a big manufacturing and assembling plant of Tesla which highlights the importance of Electronic Vehicles in the upcoming time as fuels like Petrol and Diesel are depleting and also these substances contribute to emissions drastically around the world. Talking about some numbers, Tesla's empire expands across six colossal gigafactories, with a newly confirmed Mexican counterpart driving CEO Elon Musk's audacious vision of manufacturing a staggering 20 million cars annually. In China, automotive company giant BYD, with the backing of Warren Buffet, shipped a resounding 56,000 vehicles and also announced a $1 billion plan for EV and battery construction in India.

While economic superpowers like the USA and China have embraced EVs wholeheartedly, the Modi Government has opted for the EV revolution strategically. In order to EV manufacturing & sell in India, the Modi Government has introduced policies like FAME India and PLI schemes, bolstering local EV production. Notably, Tata Group's sensational investment of $4 billion in a UK EV battery plant for Tata Motors and Jaguar, coupled with an additional $2 billion infusion over five years, portrays an electrifying future.

What are the obstacles in the EV industry?

The answer is Lithium. EV batteries are powered by lithium. It plays a significant role in the world of electric vehicles and renewable energy storage. However, these Li batteries pose a recycling challenge, costing more to recycle than to mine fresh lithium. Notably, this isn't an immediate issue, as EV demand surges, recycling urgency will reverberate through industries. Another major problem is the availability of Lithium. Not many countries are rich in Lithium. The top 6 countries that are rich in Lithium are- Bolivia, Argentina, the United States of America, Chile, Australia, and China. Hence, it is obvious that the USA, China, and Australia are countries with an abundance of electronic vehicles.

The main obstacle faced by electric vehicles (EVs) is their high price. Although the Governments of various countries including India offer incentives to support sustainable goals, these incentives are often limited to a certain number of vehicles, so when these perks are removed, the once attractive EVs become unaffordable.

However, the problem of lithium reserve seems to it will be solved for India in the future. In May 2023, it was reported that the Geological Survey of India (GSI) found a reserve of the crucial mineral in Degana in Rajasthan's Nagaur district. It is believed that these reserves are much bigger in quantity than the ones found in the Union Territory and can meet 80% of the total country's demand. Notably, before this, 5.9 million tonnes of lithium reserves were found for the first time in the country in Jammu and Kashmir. Lithium is a non-ferrous metal and is one of the key components in EV batteries. The discovery in India grabbed global headlines and if all goes well in the country the cost of EVs will be slashed exponentially as India will be able to produce its own EVs. Hence, it will act as a catalyst of PM Modi's vision of making India a net zero-emission country by 2070.

Decoding India's EV revolution

Also Read: Decoding India's National Education Policy 2020 & States that have rejected NEP in 2023

1 new EV Scooter in just 9 seconds and that too in India. Yes! you heard it right. India's electronic vehicle revolution has already begun. A startup factory in Hosur, a southern Indian city not far from Bangalore, the assembly line is buzzing with lightning-fast activity. As per reports, the workers churn out a brand-new electric scooter every 90 seconds, while executives review the company's skyrocketing sales. Tarun Mehta, 33, CEO of Ather Energy, an electric scooter manufacturer that has enjoyed a recent explosion of demand stated, "Two-wheelers are going electric crazy fast..Revenues are skyrocketing." A report suggested that India will become a $100 billion industry by 2030. Two and three-wheelers will be the main focus, outnumbering other means of transport, such as cars, by about four times as reported. Union minister of road transport and highways Nitin Gadkari also stated that 'India's electric vehicle revolution has already begun'.

Boom in two-wheeler EVs

While four-wheelers may take a few years, the two-wheeler EVs have seen a big boom in the market. For the layman, you must have seen OLA Electric Scooters roaming the roads here and there. Brajesh Chhibber, a McKinsey partner who co-leads the firm's think tank on future mobility in India was quoted saying that in 2022 almost 7% of all two-wheeled vehicles sold were electric vehicles — rising from an 'almost negligible number of units three years ago' to 1 million.

Although EVs are indeed good for the environment or ultimately for net zero carbon emissions, their future is indeed cloudy. To boost efficiency and consumer confidence, EV manufacturers have to address charging infrastructure shortages and supply chain issues.