Published On
Gurmeet Choudhary, Debina Bonnerjee Tie The Knot Again After 10 Yrs in a Bengali Wedding
Gurmeet Choudhary and Debina Bonnerjee, the prettiest pair in the television business, remarried in a traditional Bengali wedding ceremony. See deets inside.
Author :
Sheetal J Bhalla
Gurmeet Choudhary and Debina Bonnerjee, one of the most sought-after couples in the entertainment industry, never fail to captivate us with their beautiful date nights, adventurous trips, gooey PDAs, and precious gestures for each other. This passionately in love pair consistently does something that lifts the standard for everyone else.

Gurmeet Choudhary and Debina Bonnerjee have once again done something that has left everyone believing in genuine love and in awe of this beautiful pair.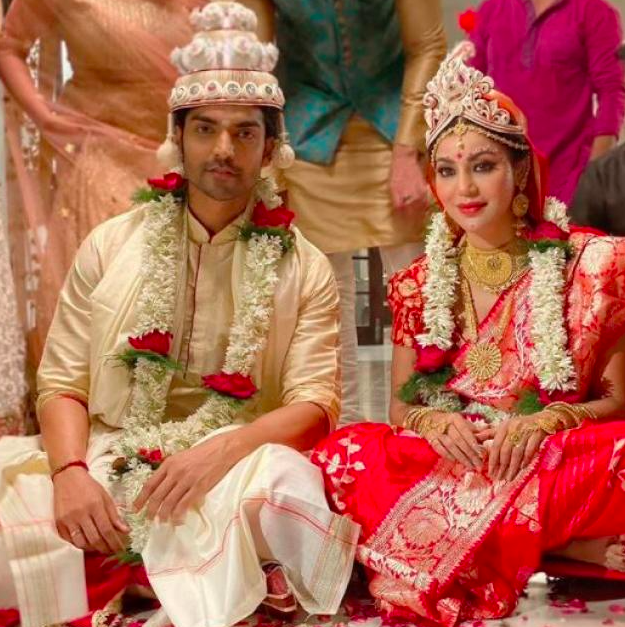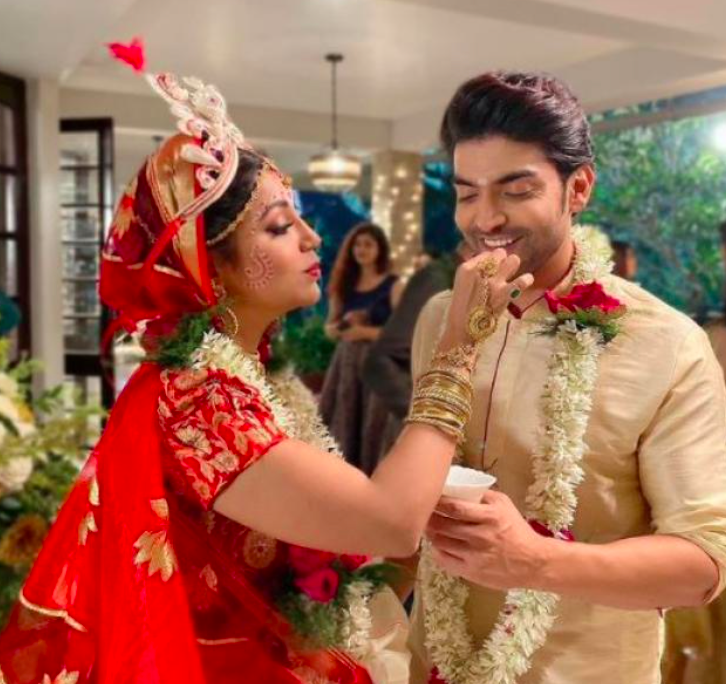 Gurmeet and his wife, Debina, have both uploaded a photo from the event on their social media accounts, and have received congratulations comments from their large fan following.
On October 4, 2021, Gurmeet Choudhary stunned his whole fan base by posting a photo of himself and his wife, Debina Bonnerjee, from their traditional Bengali wedding ceremony to his Instagram account. In their individual outfits, the pair looked gorgeous. Gurmeet looked dashing in a cream kurta and a white dhooti, but it was his wife, Debina, who stole our hearts with her traditional Bengali saree. Gurmeet captioned the photo with the phrase "Finally." Debina also uploaded a wonderful photo from the event on her Instagram account, with a statement with a same caption.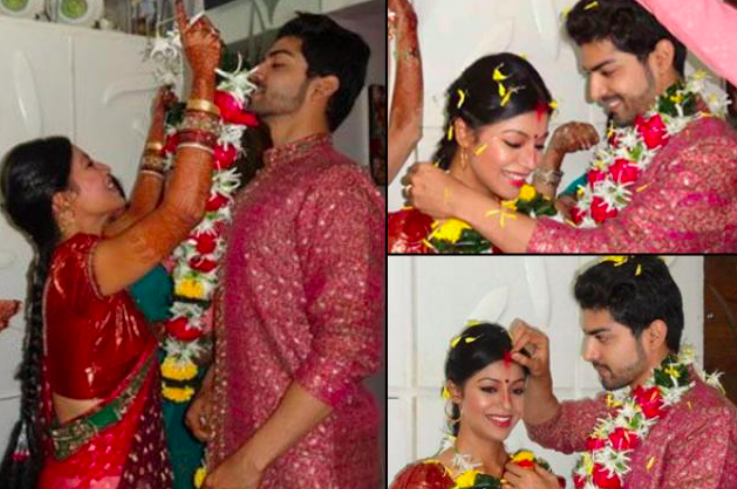 For the uninitiated, Gurmeet Choudhary and Debina Bonnerjee married in a formal Hindu ceremony ten years ago, but their Bengali marriage was long overdue, which is why the wedded couple captioned their separate pictures with the phrase "finally." The pair opted not to go overboard with their 2011 wedding ceremony, but they made it extra memorable by marrying a day after Valentine's Day, on February 15, 2011. Gurmeet and Debina married in their house in front of their family and a small group of close friends.There was nothing spectacular or noisy about this wedding; it was just a modest wedding for two people in love!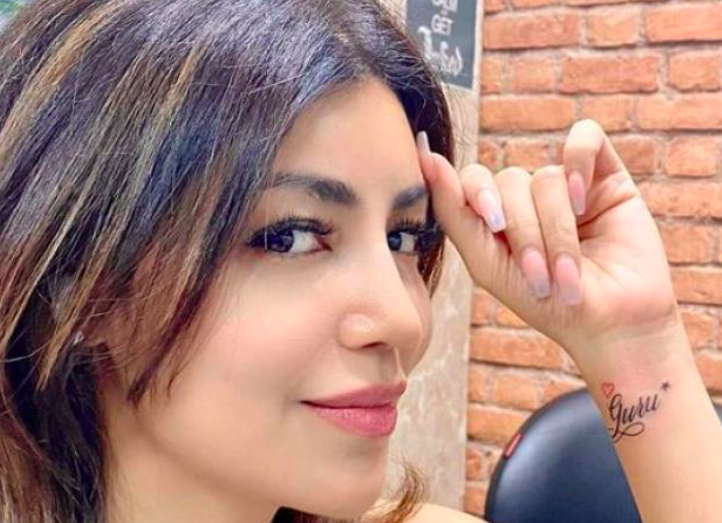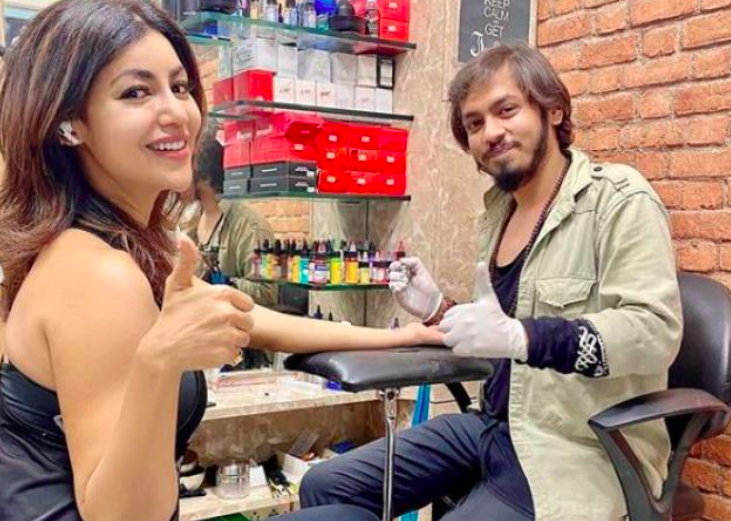 Debina Bonnerjee disclosed on her Instagram account last year, on their 9th wedding anniversary, that she got her husband Gurmeet's nickname, 'Guru,' tattooed on her wrist. Debina had scribbled a lovely caption to accompany the photo of the tattoo, "Finallyyyyyyyy. Got myself inked for the first time. HAPPY ANNIVERSARY LOVE @guruchoudhary."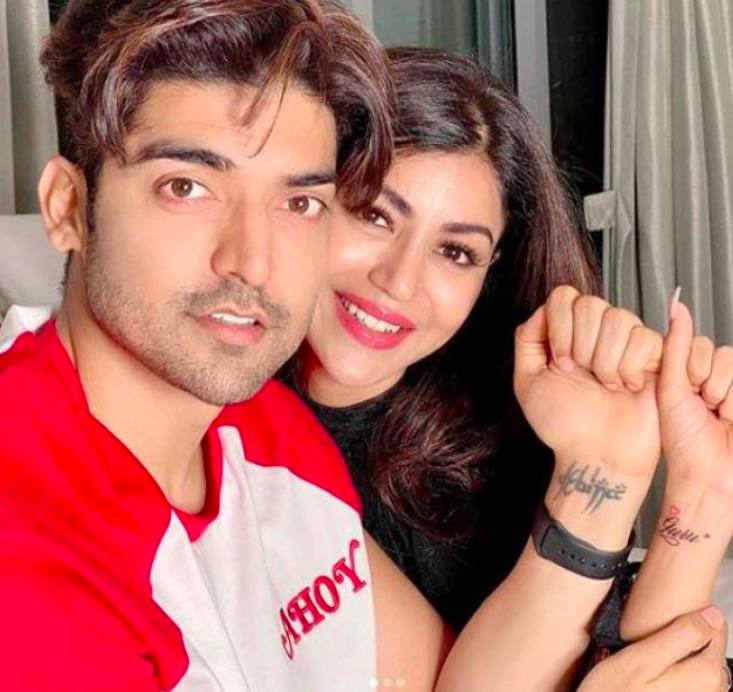 Gurmeet Choudhary, on the other hand, was speechless when he received such a lovely and romantic anniversary present from his wife, Debina. The actor took to his Instagram account and uploaded the same photo along with an emotional message that read: "Oh my god!! This is the bestest gift everrrr. And surprise to another level. I was completely taken aback. HAPPY ANNIVERSARY MY DARLING. And to many many more @debinabon."


On the professional front, Gurmeet Choudhary was most recently seen in the Zee5 film The Wife.