Honda SP125 Sports Edition hits the market: Affordable bike with 10-Year warranty and exciting features
Sporty makeover and 10-Year warranty for Honda's SP125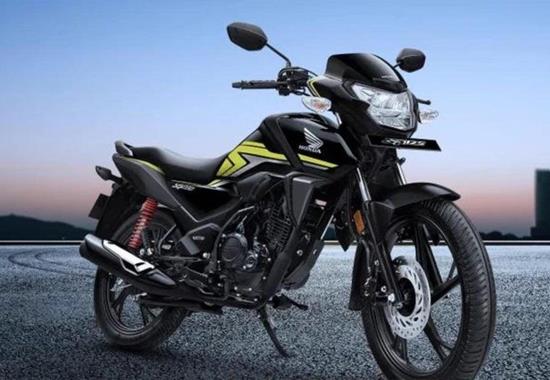 -

Enhancing style and performance for the Festive season

Honda Motorcycle and Scooter India has unveiled the new Sports Edition of its beloved Honda SP125 bike just in time for the festive season. Priced starting at INR 90,567 (ex-showroom), this edition boasts fresh graphics that elevate its sporty aesthetics and design.

Booking now open

Customers can now make reservations for this model through authorized dealerships and the official website.

A sportier look

While the SP125 Sports Edition features cosmetic updates that distinguish it from the regular model, there have been no mechanical changes.

A word from the CEO

Mr. Tetsuhiro Oyama, Director, Chairman, and CEO of Honda Motorcycle and Scooter India, shares his thoughts on the launch, emphasizing the SP125's reputation in the premium commuter motorcycle segment for its advanced features, stylish design, and performance. He believes that the new Sports Edition will continue to attract customers.

Expanding the SP range

Also Read: Six men, two vehicles in Sikh attire: unveiling critical clues in Hardeep Singh Nijjar's killing investigation

Honda recently expanded its SP range by introducing the SP160, positioned slightly above the Unicorn 160. This variant showcases a matte muffler cover, new graphics, and a floating design fuel tank, along with fresh lines on its alloy wheels.

Key features of the Honda SP125 Sports Edition

• LED Headlamp

• Fully Digital Instrument Cluster

• 123.94 cc Single-cylinder PGM-FI Engine

• 10.7 hp Power and 10.9 Nm Peak Torque

Extended warranty

Honda offers a standard 7-year warranty for this motorcycle, similar to its other models. Additionally, customers can opt for a 3-year extended warranty at an extra cost, providing a total warranty period of 10 years.

Paint schemes

The new Sports Edition is available in two striking paint schemes: Decent Blue Metallic and Heavy Grey Metallic.