India vs Pakistan T20 WC 2022 live streaming: When & where to watch as Ind-Pak lock horns in the grand Super 12 clash
India will step up in the match against Pakistan for the redemption of what happened in the 2021 WC in Dubai, while Pakistan will look forward to extending its run against the mighty Indian side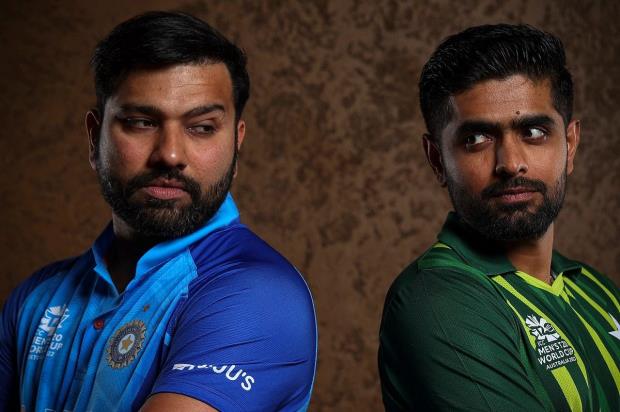 -

The stage is all set for yet another cricket's iconic battle with India and Pakistan facing up against each other in the ongoing edition of the T20 World Cup in Australia.

The arch-rivals will meet in their respective opening encounter of the format's 8th World Cup tomorrow at the historic Melbourne Cricket Ground.

The match will begin at 1.30 PM IST and is scheduled to be telecasted on the Star Sports Network, while it will be streaming live on the Disney Plus Hotstar for subscription-based users.

India will step up in the match against Pakistan for the redemption of what happened in the 2021 WC in Dubai, while Pakistan will look forward to extending its run against the mighty Indian side.

India vs Pakistan T20 WC 2022 Weather forecast: Heavy downpour may play spoilsport; 80% chance of rain on October 23

In the past three outings, Pakistan has cornered two games to its credit each from the 2021 T20 WC and 2022 Asia Cup. Pakistan's bowling lineup has stood up the occasion in penetrating the Indian batting side and is looking more lethal with the return of Shaheen Shah Afridi.

While India's experienced batters will look to stand against all the odds to perform what is best for the team. Veterans like Bhuvneshwar and Shami will have to keep the batters in check in the absence of Bumrah, besides leading the charge.

While the live telecast will begin an hour before. Reports have surfaced which show the possibility of rain spoiling the biggest cricketing thriller tomorrow. However, fingers are crossed and fans are hoping for the best to persist.