Published On
'This is a disaster': Kareena Kapoor Khan trolled for her look at Lakme Fashion Week
Netizens slammed Kareena Kapoor Khan for trying too hard and seemed uncomfortable while performing as the show-stopper for Gaurav Gupta.
Author :
Sheetal J Bhalla
On Sunday, the phygital edition of LFW x FDCI 2021 was concluded in a stunning and sustainable fashion by ace designer Gaurav Gupta Grand. Kareena Kapoor Khan hit the runway in a strapless embroidered gown for the brand. Kareena Kapoor Khan's outfit, on the other hand, did not go down well with social media users, who mocked her for her "disastrous" appearance. Some social media users body shamed and age shamed her, while others remarked on how bad her makeup and hair looked.

A comment read, "chachi shakal to square ho Chula h." Another comment read, "Oh god so gaudy and so over done.. old so accept it gracefully." One more comment read, "Her arms are broader than my dad's." Another comment read, "Chiiii budhiyaaaa."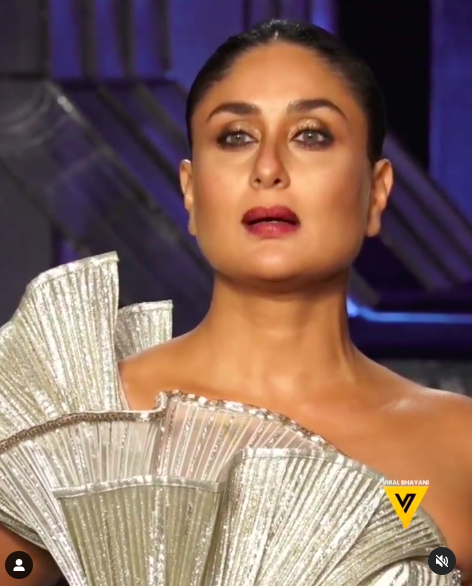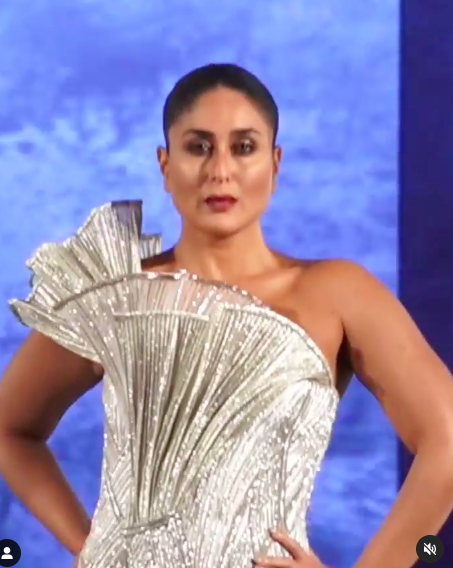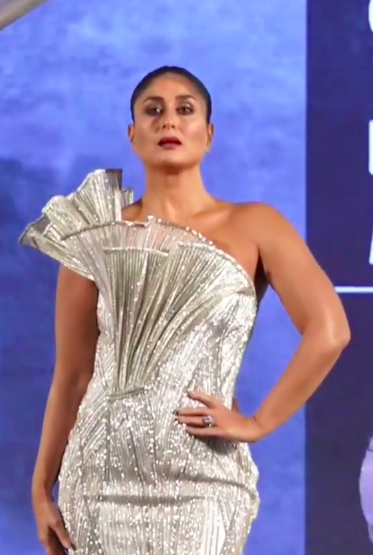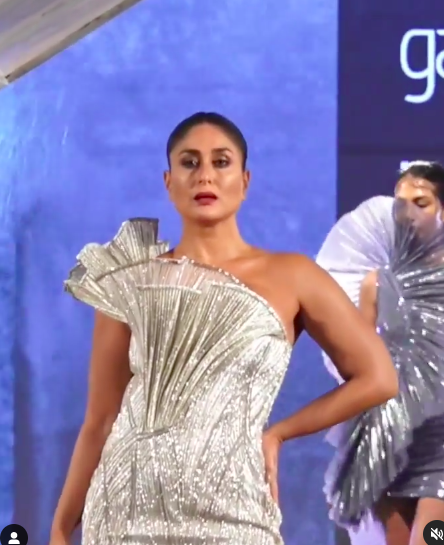 Look at the other comments-



"Feel she is highly uncomfortable... Pretending to be cool.. Sorry not this time", "Big fail", "Horrible makeup", "So so so sooooooooo bad she is looking", "She looking scary and horrible Used to like her but this is too much for her she's trying to fit in these days No wonder how most of the bollywood looks like In hd totally gross", "Why can't she accept her poo days are gone all that trying hard and fake attitude doesn't work anymore", "Looking very insecure and uncomfortable", "Yaakkk so unconfident & trying hard as usual with her silly pout & fake attitude face", "I have always admired her as a fashionista but this is a disaster. She looks in absolute conundrum and kind of suffocated," were some of the internet's reactions to Kareena Kapoor Khan's show-stopping outfit at the Lakme Fashion Week.

Kareena said she was thrilled to return to the runway after February 2020 and promote sustainable design. She donned a white one-shoulder gown with gold and shimmering accents.

"The topic for this year is sustainability, fashion, and recycling. That, in my opinion, is what fashion should be about nowadays. It's such an essential topic to discuss, and I'm glad the fashion week is on board with it. During fashion week, several designers presented their sustainable collections, which are really gorgeous "she stated.

Tarun Tahiliani started the FDCI X Lakme Fashion Week, which ended on Sunday, with a digital preview of his collection on Tuesday.