Published On
Kunal Kapoor: 'Wants to do films that are interesting rather than popular'
Actors are "helpless" individuals, he claims, with the exception of a select handful who are "powerful."
Author :
Sheetal J Bhalla
Actor Kunal Kapoor, who is awaiting the premiere of his streaming programme "The Empire," says he now feels comfortable collaborating on projects that aren't necessarily popular but are interesting and close to him. Kapoor debuted in the Maqbool Fida Husain-directed "Meenakshi: A Tale of Three Cities" opposite Tabu in 2004 and has since appeared in films such as "Rang De Basanti," "Dear Zindagi," "Raag Desh," and "Gold."
Kapoor, 43, said he no longer sought affirmation as an actor after nearly 16 years in the industry. "As you gain experience, you gain confidence and don't feel the need to legitimise yourself as much." When you're just starting off, you'll need to validate yourself...
In an exclusive interview, Kapoor said, "Over time, I gained the courage to trust in making things that I find interesting rather than what will be popular."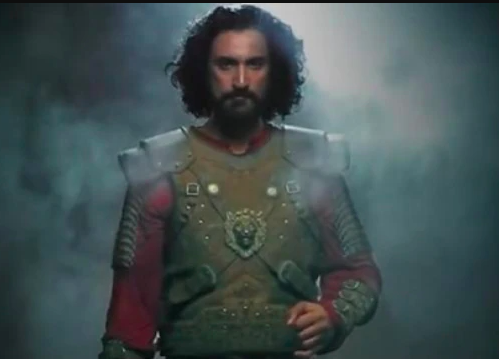 Actors are "helpless" individuals, he claims, with the exception of a select handful who are "powerful."
"...someone else writes the script for you, directs and edits it, tunes it, produces it, and sells it." And, in the end, the audience will determine whether or not they like it. So there's a lot you don't have control over.
"The only thing you have control over is the decision you make." And, in my opinion, the decision should be based on what you find fascinating and engaging rather than what you believe would be validating."
This is why, according to the actor, he selected "The Empire," a fictitious depiction of the Moghul Empire, as his next project since the narrative and his character arc fascinated him.
Kapoor will portray Babur, the founder of the Mughal Empire, in the programme, which is based on Alex Rutherford's novel "Empire of the Moghul: Raiders from the North." Nikkhil Advani created it and Mitakshara Kumar directed the film.
"The plot was the major factor in my decision to do the programme." I had read the story and found it interesting since it included a lot of drama, politics, betrayal, and other elements. Nikhil and his crew have poured their whole heart and soul into this presentation, giving it a scale that is needed," he added.
Kapoor plays Babur in the show from the age of 14 to his death at the age of 47, and he stated he based his performance entirely on the novel. He claimed he attempted to be truthful in his portrayal of his character.
"Before I was asked for the programme, I had read the book four months prior. You build a fresh concept about how this character might be when reading a novel. So, all of my ideas and information came from what I envisioned while reading the book, and I had to discount anything else "he stated
He learnt horseback riding and sword fighting as part of his training, but it was his character's inner journey that fascinated him the most.
"There are physical changes in the character as he grows older, but there are also other changes, such as how he used to react and make impulsive judgments when he was younger.
"He is Emperor, yet he suffers from crippling self-doubt. When you see an emperor or someone who is successful, you think they are confident, but you have no idea what's going on inside their heads. He went on to say, "That contradiction is very interesting."
"I am not thinking about all that because it would put me under unneeded strain," Kapoor remarked when asked if there was any pressure in portraying a historical role. I don't think about any character in that way, regardless of the role I'm playing."
Shabana Azmi, Drashti Dhami, Dino Morea, Aditya Seal, Sahher Bambba, and Rahul Dev are among the ensemble cast members of the epic drama programme.
According to common perception, a king makes all of the choices, however in "The Empire," the women yield power, according to Kapoor.
"This is a character (Babur) who may be emotionally vulnerable, and the ladies in his life are often the ones that point him in the right path." He said, "This is something I've never seen before."
Kapoor's next project as a producer is a biography of Luger Shiva Keshavan, India's most famous Winter Olympian.
On August 27, "The Empire," produced by Advani's sister Monisha Advani and Madhu Bhojwani under their Emmay Entertainment label, will premiere on Disney+ Hotstar.