Published On
RIP Surekha Sikri: Reel and Real Life Journey of a three-time National Award-winning actress
Surekha Sikri, the three-time National Award-winning actor, known for her performances in Balika Vadhu and Badhaai Ho, has died at the age of 75.
Author :
Sheetal J Bhalla
Surekha Sikri, a veteran actor, died at the age of 75 after having a heart attack, according to her manager. She had been ill for months and had suffered a brain stroke in the year 2020.
"Three-time national award winning actress, Surekha Sikri, has passed away at the age of 75 suffering a cardiac arrest earlier this morning," her manager told. She had been dealing with the aftereffects of a second brain stroke. She was surrounded by her loved ones as well as her caregivers. At this time, the family requests privacy. Om Sai Ram," he says.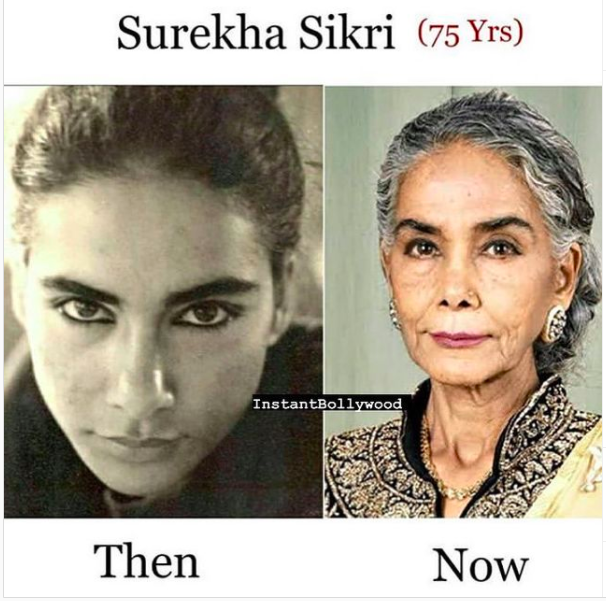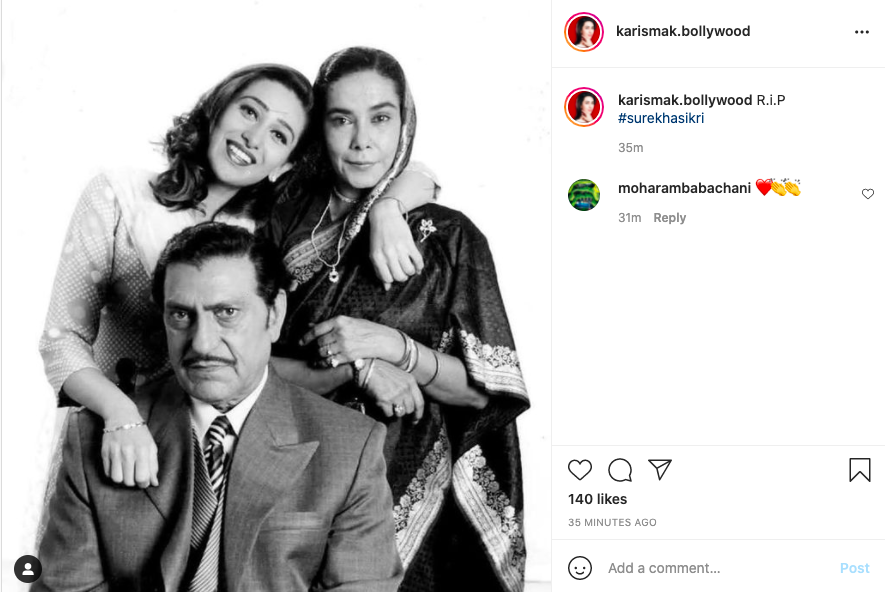 She was diagnosed with a brain tumour at the end of 2018, but the media was unaware of it. She kept the news of the tragedy to herself and reconciled herself by showing signs of improvement. After ten months, she revealed her sickness to the media during an event. Surekha had a stroke in 2018 after falling in the restroom and hitting her head. "I had a brain stroke ten months ago and I have been recovering since then," she told in an interview. While shooting in Mahabaleshwar, I collapsed and hurt my head in the washroom. Due to my condit
ion, I have been unable to work. The doctors say I'll be well in a few days."

Also Read: National Award-winning actress Surekha Sikri dies of cardiac arrest at 75; was surrounded by family
Surekha Sikri Birth and Education
Surekha Sikri, a native of Uttar Pradesh, was born in New Delhi, British India, on April 19, 1945. She grew up in Almora and Nainital for the most of her childhood.
Sikri earned her bachelor's degree from Aligarh Muslim University Aligarh's GEC. In 1971, she graduated from the National School of Drama (NSD) and began her acting career.She spent over a decade there with the NSD Repertory Company. Sikri then moved to Mumbai in search of better career opportunities, winning the Sangeet Natak Akademi Award in 1989.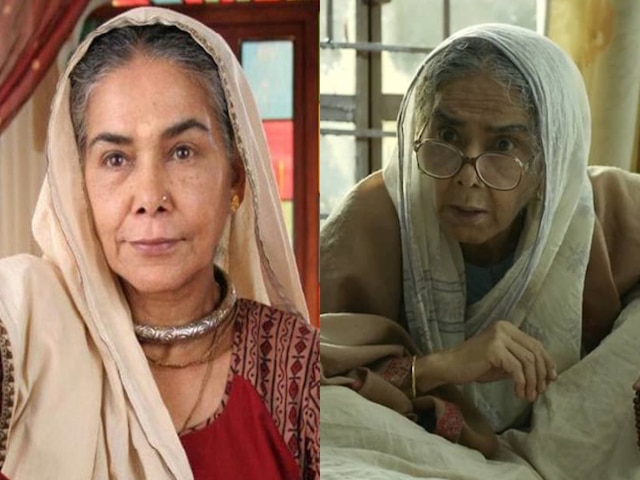 Surekha Sikri Family
Sureha Sikri's father was an Air Force officer, and her mother worked as a teacher. She married Hemant Rege and they have a son named Rahul Sikri together. Hemant Rege died on October 20, 2009, from heart failure.

Surekha Sikri Debut
Surekha Sikri made her film debut with Kissa Kursi Ka in 1978. For her parts in Tamas (1988), Mammo (1995), and Badhaai Ho (1999), she won the National Film Award for Best Supporting Actress three times (2018). Her role in the primetime soap drama Balika Vadhu rocketed her to fame. Her performance in the Ayushmann Khurrana-starrer 'Badhaai Ho' received a lot of praise.

Neena Gupta's mother-in-law was her primary character. The story revolved around a middle-aged couple's sex and late pregnancies. Applause welcomed the typically abrasive mother-in-unwavering law's support for her daughter-in-law and son.Surekha was again seen in Zoya Akhtar's Ghost Stories, in a track featuring Janhvi Kapoor.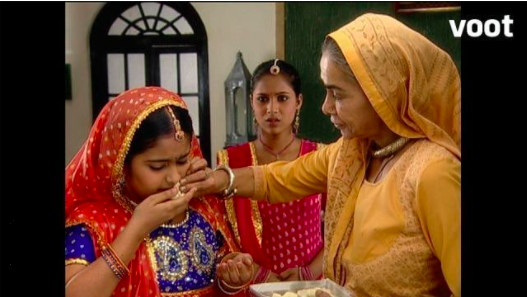 Surekha Sikri Networth
As stated by several websites, Surekha Sikri's Networth is around 1-5 Million USD i.e Rs. 8 Crore (as in 2014). Also Read: Allu Arjun's daughter to make her acting debut with Samantha's 'Shakuntalam'


Surekha Sikri Television Serials
Here is the list of Television Serials in which Surekha Sikri played the role of Supporting actor.

Ek Tha Raja Ek Thi Rani... Ranaji's grandmother ("Badi Rani Ma") (2015–2017)
Pardes Mein Hai Mera Dil... Indumati Lala Mehra (Dadi) (2016-2017)
Balika Vadhu.... Kalyani Devi Dharamveer Singh/Dadisa (2008-2016)
Maa Exchange... Surekha Sikri
Maha Kumbh: Ek Rahasaya, Ek Kahani... Rudra's grandmother (2014–2015)
Saat Phere - Saloni Ka Safar as Bhabo (2006-2009)
Banegi Apni Baat
Kesar as Saroj
Kkehna Hai Kuch Mujhko
Saher
Samay
C.I.D. (TV series) as Maithali (1 Episode, 2007)
Godan
Just Mohabbat as Mrs. Pandit (1996-2000)
Kabhie Kabhie as Lakshmi Pathak
Sanjha Chula (1990 TV series)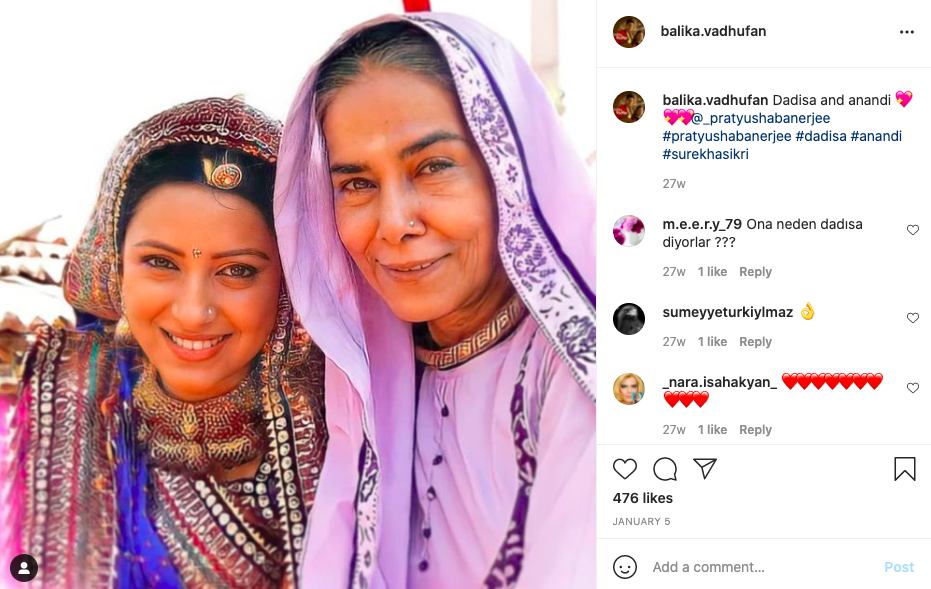 Surekha Sikri Movies
Here is the list of Bollywood movies and dramas in which Surekha Sikri played important roles.



Kissa Kursi Ka (1978) - Meera
Anaadi Anant (1986)
Tamas (1986)
Salim Langde Pe Mat Ro (1989) - Ameena
Parinati (1989) - Ganesh's wife
Nazar (1990) - Bua
Karamati Coat (1993) - Old Woman
Little Buddha (1993)[7] - Sonali
Mammo (1994)[8] - Fayyazi
Naseem (1995)
Sardari Begum (1996) - Idbal Bai
Janmadinam (1998, Malayalam film) - Amma (Sarasu's mother)
Sarfarosh (1999) - Sultan's Mother (special appearance)
Dillagi (1999) - Kiran
Cotton Mary (1999) - Gwen
Hari-Bhari (2000) - Hasina
Zubeidaa (2001) - Fayyazi
Deham (2001) - Om's mother
Kali Salwar (2002) - Anwari
Mr. and Mrs. Iyer (2003) - Najma Khan
Raghu Romeo (2003) - Mother
Raincoat (2004) - Manoj's mom
Tumsa Nahin Dekha (2004) - Daksh's grandma
Jo Bole So Nihaal (2005) - Mrs. Balwant Singh (Nihaal's mom)
Humko Deewana Kar Gaye (2006)
Dev.D (2009) - Bus passenger
Sniff (2017) - Bebe
Badhaai Ho (2018) - Durga Devi Kaushik
Sheer Qorma (2020)
Ghost Stories (2020 film)
How's dadi is related to Naseeruddin Shah?
Before marrying Ratna Pathak Shah, Naseer was married to a woman named Manara Sikri for a short time (also known as Parveen Murad). Naseer apparently married Manara, who was 14 years his senior, according to numerous stories. They married against family objections and had a daughter, Heeba Shah. Surekha's step-sister is Manara. Naseer and Manara were only married for a short time and soon they filed for divorce.That makes Heeba Shah Surekha's niece. As per a report in Telechakkar, Heeba briefly played Dadisa in Baalika Vadhu. Also Read: Hrithik Roshan on 'ZNMD' completing a decade, says he found himself in the process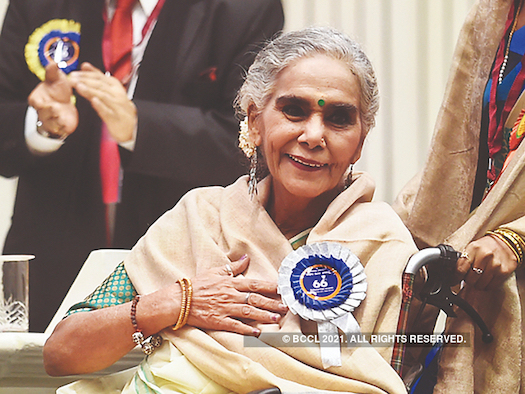 Surekha Sikri Awards
Surekha Sikri received the Indian Telly Award for Best Actress in a Negative Part in 2008 for her role in Colors TV's Balika Vadhu, a primetime soap opera. She also received the Indian Telly Award for Best Actress in a Supporting Role in 2011 for the same show.

Surekha Sikri received the Sangeet Natak Akademi Award for her contributions to Hindi theatre in 1989.

Surekha has three times won the National Film Award. For the films Tamas (1988), Mammo (1995), and Badhaai Ho (2018), she received the National Award for Best Supporting Actress . She also won the Filmfare Award for Best Supporting Actress and the Screen Award for Best Supporting Actress for her role in the 2018 film Badhai Ho, which starred Ayushmann Khurrana and Neena Gupta. The actor had arrived in a wheelchair to pick up her award.

While taking her last breathe, Surekha was surrounded by family and her caregivers. RIP Surekha Sikri.