Is Sania Mirza-Shoaib Malik divorce on cards? India tennis star posts cryptic message
Shoaib Malik Sania Mirza divorce is on the cards and the couple is not living together anymore.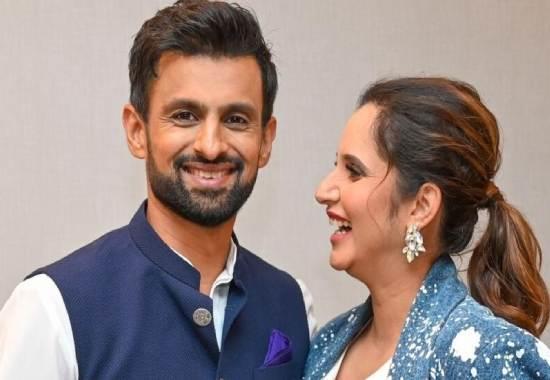 -

In what can be called an absolute shocker and unexpected, rumours are buzzing that all is not well between Shoaib Malik and Sania Mirza. Pakistani cricketer Shoaib Malik and India tennis star Sania Mirza tied the knot in April 2020. In fact, Sania and Shoaib have a son named Izhaan Mirza Malik. Now, reports suggest that Shoaib Malik Sania Mirza divorce is on the cards and the couple is not living together anymore. Although Sania Mirza and Shoaib Malik have not broken their silence or confirmed that they are getting divorce rumours are buzzing that the power couple's relationship is on the verge of collapse as the Pakistani cricketer has cheated with the Indian Tennis player.

As per multiple reports, Shoaib Malik cheated on Sania during one of his TV shows, however, the authenticity of the report is yet to be known. Following that the cricketer is not living with Mirza. In fact, both Malik and Mirza have posted a few cryptic posts on their social media. Recently, Sania Mirza took to her Instagram and posted a cryptic picture that reads "Where do broken hearts go? To find Allah." Notably, it is not the first time Sania posted a cryptic message. A few days back, Sania Mirza posted a picture with her son on the photo and video sharing platform Instagram and added the caption 'The moments that get me through the hardest days'. This adorable picture of Sania with Izhaan sparked rumours of her marriage taking a toll on her.
Sania Mirza divorce
It is pertinent to mention here that Sania Mirza divorce rumours started when Shoaib Malik posted a family picture with his wife and son and wrote, "When you were born, we became more humble and life meant something special to us. We may be not together and meeting everyday but Baba is always thinking about you and your smile every single second. May Allah give you everything you ask for @izhaan.mirzamalik..Baba & Mama love you"
View this post on Instagram A post shared by Sania Mirza (@mirzasaniar) View this post on Instagram A post shared by Shoaib Malik (@realshoaibmalik)Team India can qualify for T20 World Cup 2022 final without playing the semi-final; Here's how
Sania Mirza-Shoaib Malik Marriage
The couple got engaged to Shoaib Malik in 2009. The next year, they got married on April 12, 2020. Malik and Mirza got married to each other in a traditional Hyderabadi Muslim wedding ceremony at the Taj Krishna Hotel in Hyderabad which was followed by Pakistani wedding customs for a mahr of Rs 6.1 million (US$137,500). The 'Walima' ceremony was held in Sialkot, Pakistan. Sania Mirza announced her pregnancy via social media on April 23, 2018. After that, on October 2018, Malik took to his Twitter to announce that Mirza had delivered a baby boy and named him Izhaan Mirza Malik.