Published On
T-20 World Cup 2022: Four Pakistani players that can become hurdles for India's victory
India will play on Sunday with the goal of winning the match, but four Pakistani players could create obstacles Author :
Samriti Bharadwaj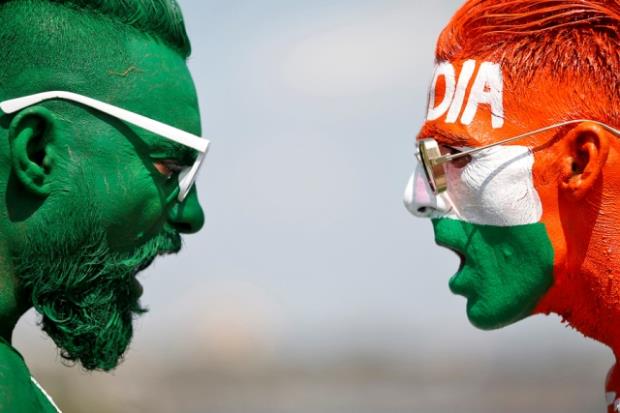 India and Pakistan will face off in the T20 World Cup on Sunday. India and Pakistan have played three Twenty 20 matches against each other in the past 12 months. India has lost twice in these. India will play on Sunday with the goal of winning this time, but four Pakistani players could create obstacles. It will be challenging for India to win if they perform well.
These four players from the Pakistani team are:
Mohammad Nawaz
Pakistani team bowling all-rounder Mohammad Nawaz made his T20 debut for Pakistan in 2016. He is a left-arm spinner and left-hand batter. Nawaz was a member of both the 2016 and 2021 World Cup teams, however, he was unable to participate in any matches.
He scored 42 runs in 20 balls during the Asia Cup Super-4 match against India. This innings helped Pakistan defeat India and win the match. He took 3 wickets for 33 runs in the tournament's opening game against India.
Shaheen Shah Afridi
Shaheen is a Pakistani left-handed fast bowler. He played 21 international T20 matches the previous year but just one this one. This year he struggled with injuries but is now fully fit. He took 25 wickets over the past two years at a 6.5 economy.
His best performance was 3/26 wickets. Shaheen has not yet participated in a T20 match in Australia. Against India too, he played the only T20 match in the World Cup last year. He threw the match-winning spell in this match. For 31 runs, Afridi grabbed 3 wickets. He only participated in one ODI game during the 2019 World Cup, which was against India. He took 7 wickets over the six World Cup matches.
Babar Azam
Babar Azam, the captain of Pakistan, bats right-handed. His ICC ranking is number 3. He has a long history of being a great batsman and is still in good form. In the last two years, he played 48 matches. With a strike rate of 129.77 and an average of 37.87, he scored 1550 runs. In the home series against England, he also scored a century.
In his first three T20 International matches against India, Babar scored 92 runs. He scored 68 runs in a not-out partnership of 152 runs with Rizwan in the T20 World Cup match against India last year. He scored 158 runs in 5 ODIs against India but failed to reach the fifty-run mark once.
Mohammad Rizwan
Mohammad Rizwan, the number one player in the ICC T20 rankings, has played 47 international T20 matches for Pakistan over the past two years. With a strike rate of 130.59 and an average of 65.69, 2147 runs were scored in this. This includes 21 fifty and one century.
In three games against India in the Asia Cup and T20 World Cup, he scored 193 runs. He also scored the highest total of 79 not out and hit two fifties. With a strike rate of 130.40 and an average of 96.50, Rizwan scored.