Published On
UPI Payment Surcharge: Who will not be paying the 1.1% charge despite exceeding Rs 2,000 transaction?
The NPCI has decided to charge PPI (Prepaid Payment Instruments) fees on UPI (Unified Payments Interface) to all the merchant transactions above Rs 2000 Author :
Ujjwal Samrat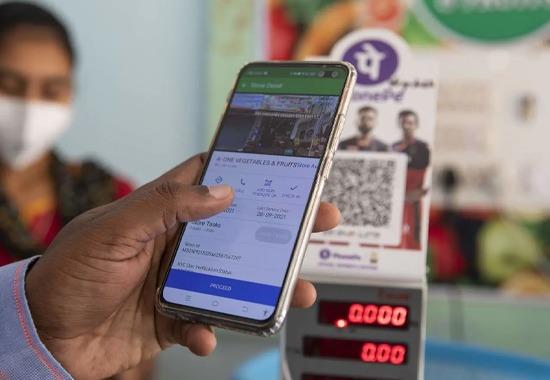 Making transactions of more than Rs 2000 through UPI is all set to be costlier. In layman's language, people who make a daily payment of more than Rs 2000 through their apps like Google Pay, PhonePe, Paytm, or more, will now have to pay a 1.1% surcharge. As per a recent recommendation, the National Payments Corporation of India (NPCI) has decided to charge PPI (Prepaid Payment Instruments) fees on UPI (Unified Payments Interface) to all the merchant transactions above Rs 2000 starting from 1 April 2023. As per NPCI, the governing body of UPI, "For amounts over Rs 2,000, using PPIs on UPI will result in interchange at 1.1 per cent of the transaction value." Customers must remember that the interchange fee is generally connected to card payments and is assessed to defray the expenses of transaction acceptance, processing, and authorization.
Who will have to pay the 1.1% Surcharge?
The interchange fee is usually levied to cover the cost of accepting, processing and authorising the transaction. The new rule will come into effect from April and is applicable on transactions made to online merchants, larges merchants, and small offline merchants. However, the surcharge will not be applicable to person-to-person and person-to-merchant transactions between bank and prepaid wallet. Few merchants such as fuel service stations will be eligible for lower interchange fees on UPI payments to 0.5%. The pricing will be reviewed by NPCI on September 30. The interchange fees will be paid by merchants to wallets and it will be appliable for transactions over ₹2,000. Therefore, small merchants and shopkeepers are not likely to be impacted. However, the surcharge levied from merchants will in turn be absorbed from customers.
As the government believes UPI is for 'public good', it is unlikely that there will be a transaction fee for bank-to-bank UPI transactions and all merchant transactions. Loading wallets for UPI transactions with over ₹2,000 could cost more if the wallet issuers pass on the interchange fees to the customers.
Charge slabs on UPI explained
NPCI will assess the stated interchange price prior to 30 September 2023.- When the additional charges will be put into effect, the PPI issuer will be required to pay the remitter bank a wallet-loading service fee of around 15 basis points. No interchange will be applicable to the bank account and the PPI wallet with regards to peer-to-peer (P2P) or peer-to-peer-merchant (P2PM) transactions. Although the interchange fee of 1.1% is applicable in general levy, a lesser interchange levy will be applicable to some merchant categories. For example, the interchange rate for payments made via UPI to fuel service stations using a prepaid instrument will only be 0.5%.
The interchange falls is in the range of 0.5 to 1.1 percent. There is an interchange of 0.5 percent on fuel; 0.7 percent on telecom, utilities/post office, education, and agriculture; 0.9 per cent for supermarket; and 1 percent for mutual fund, government, insurance and railways.
'Amritpal Singh escapes from Punjab Police again, was about to surrender after interview with global media'