Published On
FirstStoryPositive: Meet The Coach Who Produced World Top Para-Badminton Players From India
Pramod Bhagat, Krishna Nagar, Suhas LY, and Parul Parmar are among the national and international para badminton players trained by Gaurav Khanna (46), a former badminton player.
Author :
Sheetal J Bhalla
As badminton makes its Paralympic debut in Tokyo, a seven-member Indian team is set to create a splash and return with a medal haul. Experienced players like Arjuna awardee Pramod Bhagat and rising talents like Palak Kohli, 19, make up the team.

Gaurav Khanna, a former badminton player who has voluntarily committed the last 15 years of his life to teaching athletes with disabilities and hearing impairments, is the driving force behind this powerful squad.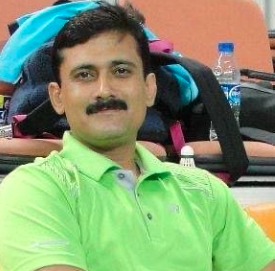 The Learning Curve
Gaurav, a 46-year-old Lucknow resident, began playing badminton at an early age and has since won several state and national championships. His accomplishments aided him in beginning his career as an inspector with the Railway Protection Force in 1998. (RPF).
However, he hurt his knee during a doubles match at the Udaipur Nationals and had to retire to avoid further injury. Despite the fact that it was his final match as a player, he did not want to quit the sport completely.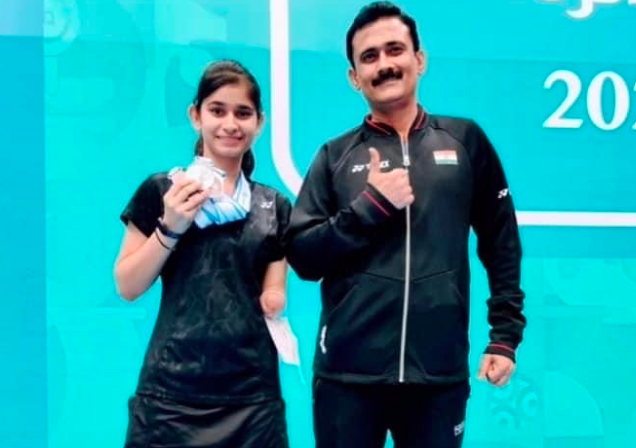 His mother, who came from a humble background, had spent the majority of her life in their village assisting the poor and persons with disabilities (PwDs). She would go to the temple every day as a religious person and give food or necessities to the needy. She would occasionally assist them in crossing the street or entering and exiting the temple.
Gaurav resolved to follow in her footsteps and assist others as well. "During my training days, I practised with hearing-impaired athletes as well as others with disabilities," he stated in an interview with True Scoop. However, their involvement would be limited because the training was conducted at a rapid pace, making it difficult for them to keep up. As a result, I chose to back them."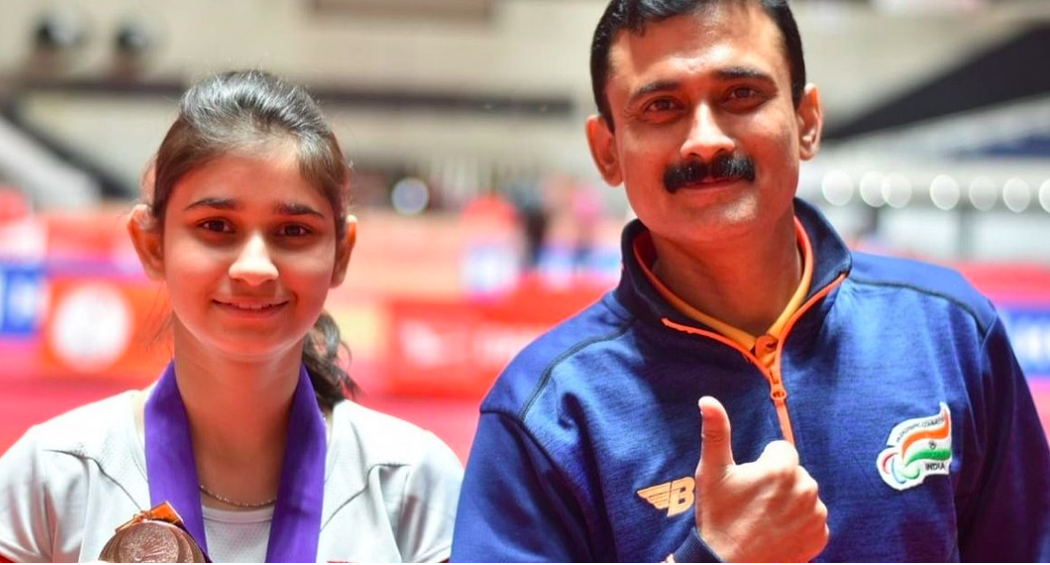 He began by identifying and teaching a few hearing-impaired players from his former groups. Because he was paying extra attention to them, the students were more likely to pick up the game quickly and produce good outcomes. Gaurav even learned sign language to make it easier for him to connect with his students.
He couldn't be stopped from here. He proceeded to select athletes from various rehabilitation centres and assist them in their journey.
Being a coach for disabled athletes, however, is not an easy assignment. Gaurav developed a unique method to teaching any stroke in addition to studying sign language. It's not the same as training able-bodied athletes, he noted in the interview. He must consider their physical problems, manage mobility for those in wheelchairs, and be extremely patient as they learn.
Despite the difficulty of the work, his desire to offer training and the students' want to learn motivates him to continue. Gaurav not only provides training but also guarantees that promising players obtain government and private-sector sponsorship.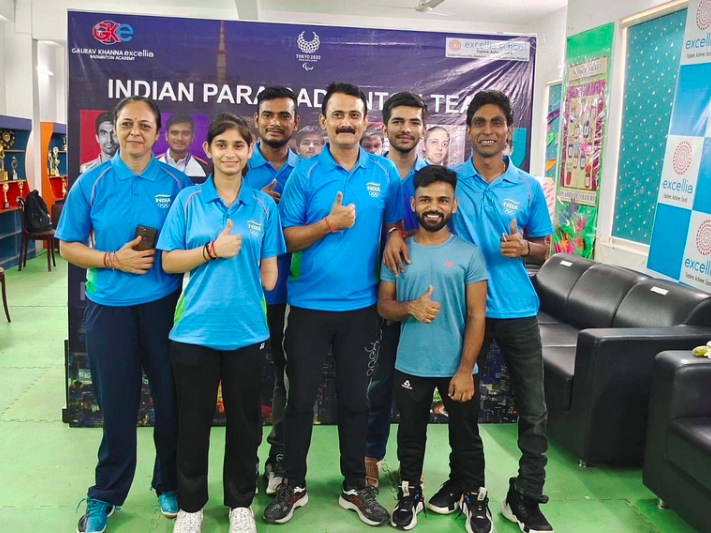 Training Champions
He was named the national coach for the Indian deaf team in 2000, in addition to establishing a non-profit coaching academy. His students competed in Deaf World Championships, and he was named coach of the Asian squad at the Asia Europe Continental Deaf Championship the following year.
World Champions like Manoj Sarkar, Pramod Bhagat, Parul Parmar, and IAS officer Suhas LY are among his students. Gaurav was named head coach of the Indian Para squad for the 2015 World Championships in 2015. India earned 13 medals at that year's Olympics.
"Usually, for national-level para tournaments, there would be just 40-50 entries," he stated in an interview with the True Scoop. However, by 2017, there were 150 nominations, and by 2019, there were over 300." This increase in numbers was due to the sport's popularity among Indian para-athletes.
Gaurav Khanna received the Dronacharya Award for his contributions to para-badminton in August 2020. In the same year, he founded the Gaurav Khanna Excellia Badminton Academy, which is a dedicated facility for para-badminton players.
A seven-member squad made up of Gaurav's students — Parul Parmar, Palak Kohli, Manoj Sarkar, Pramod Bhagat, Tarun Dhillon, Suhas L Yathiraj, and Krishna Nagar — will compete in the Paralympics in Tokyo 2020.